Collections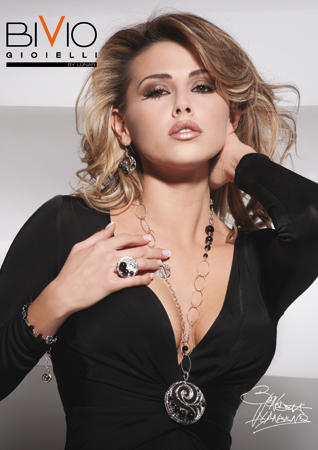 BiVio Jewels by Lunar proposes collections in which the strong passion enlivens unique jewels able to highlight the personality of those who wear them. This theme presented by the Company is central to all the collections dedicated both to women's charming universe and to men's mysterious world, and the richness of refined details is the key to the deserved success.
The originality of proposals of the BiVio collections extends to every new creation with a touch of provocation and undisputable charm. The BiVio Gioielli favours the simplicity of everyday life, making it extraordinary thanks to the addition of eccentricity , glamour and fantasy so that every moment of the day can become a unique occasion.
Bivio imagines the woman embellished with the lustre of silver and the bright colors of the stones in a chromatic palette ranging from coral to turquoise from total black to the sophisticated nuances of pearls up to the fashionable shades of violet and the different hues of blue, in order to create elegant items of sure sex appeal.
Man BiVio Jewels presents an elegant and original mood, in which the refined simplicity of the cold metal is enriched by the black lava stone and by small points of black and white diamonds that enhance the brightness of silver and mark the design creating a unique style for the man who loves wearing significant details.
BIVIO JEWELS UNIQUE LIKE YOU!